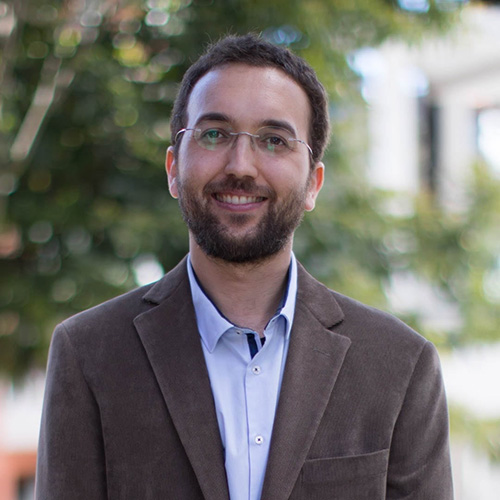 Ons Barnat
Professor in the Department of Music at UQAM (Université du Québec à Montréal), with a specialization in popular music and music technologies, Ons Barnat is a multi-instrumentalist musician and ethnomusicologist specializing in the analysis of métissages in Creole popular music in the Caribbean and the Indian Ocean. He has been a professor in digital humanities at the University of Ottawa, a course developer for the University of Sudbury, a Mitacs postdoctoral researcher at Laval University and at the Center for Sound Communities at the University of Cape Breton, and a postdoctoral professor at the Department of Music of the Universidad de los Andes, in Bogota, Colombia. His current scientific interests include research creation in the recording studio—a true experimental laboratory for both the researcher and the creator—as well as the potential of virtual and augmented reality for contemporary ethnomusicology.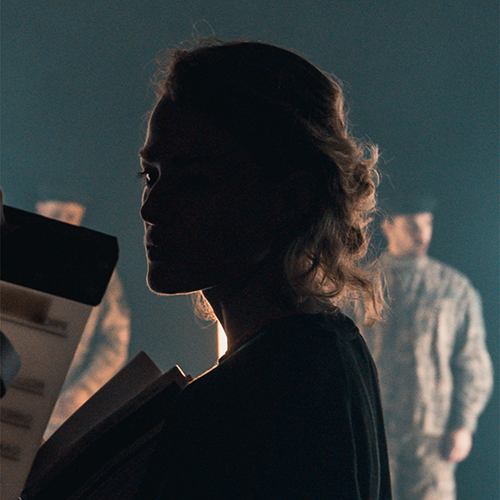 Chélanie Beaudin-Quintin
Visual Artist and Director, Chélanie Beaudin-Quintin (she) creates cine-dance, virtual reality and fiction films and video installations. She is currently directing an underwater stereoscopic cine-dance, an animated VR work on the issues of ADD/ADHD in children and is collaborating on an augmented opera created with volumetric capture. In parallel to her artistic practice, Chélanie is pursuing a doctorate in research creation at Concordia University. Her practice crosses dance, cinema and anthropology to explore the individual and collective body. She is interested in spaces of exchange and cohabitation, in our animistic behaviour towards digital technologies and in the transformation of our corporeality in the human-machine relationship. Through dance (performance) and film, she seeks to create a new dramaturgy whose narrative form, by moving away from classical codes, seems rather sensorial and embodied.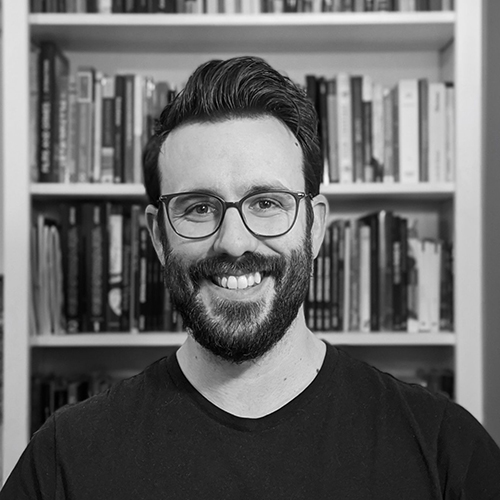 Philippe Bédard
Philippe Bédard is a SSHRC postdoctoral fellow at McGill University (2022-2024), where he studies the design of virtual reality (VR) exhibits. His previous FRQSC-funded postdoctoral project at Carleton University (2020-2022) focused on the notion of empathy in VR. His research interests include virtual reality, virtual production, phenomenology, and screendance.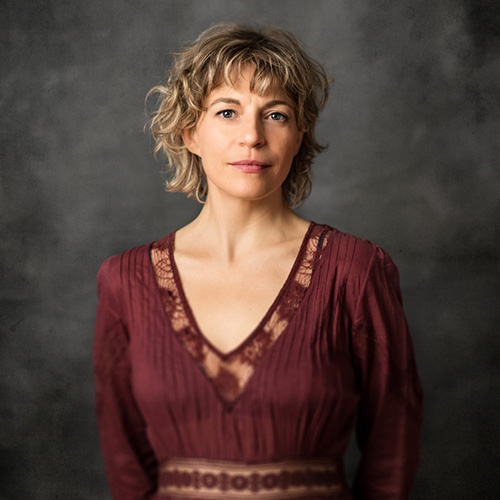 Marie-Annick Béliveau
Marie-Annick Béliveau has been performing in Montreal for over 25 years. She recently received the Opus Prize for "Musical Event of the Year" for her performance of Scelsi's Capricorn Songs, an opera-performance for solo voice.
In 2022, she will become the new Artistic Director of the lyrical creation company Chants Libres, founded thirty years ago by Pauline Vaillancourt.
Ms. Béliveau is a leading performer of modern and contemporary music. She has premiered more than thirty works and can be heard regularly in Europe and Canada, on Radio-Canada and on several award-winning recordings.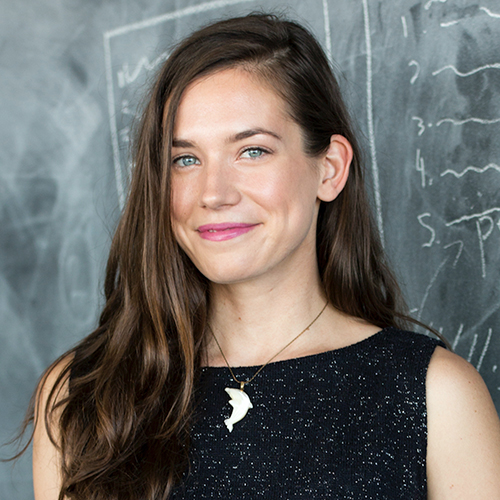 Hilary Bergen
Hilary Bergen is a postdoctoral fellow at The New School in New York City where she researches the intersection of dance, animation and virtual reality technologies. She holds a PhD from Concordia University and her doctoral dissertation examines the history of dance as a tool for experimenting with emergent media.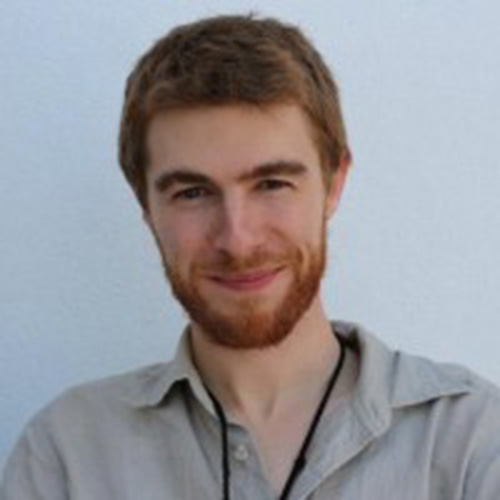 Martin Bonnard
Martin Bonnard is a postdoctoral researcher in the Department of Art History and Communication Studies at McGill University and a member of the Laboratoire de recherche sur les pratiques audiovisuelles documentaires (labdoc) at the Université du Québec à Montréal. His doctoral thesis in communication (UQAM) deals with the actualization of the cinema experience by cinephile video subscription catalogs. His research focuses on the materiality of online viewing in a historical approach linking film and media studies. Other current research themes include the scripting of documentary productions and figures of intimacy in the era of socionumeric media. He has also developed a practice of webdocumentary design, notably by participating in the projects: Up the High Line. New York sous le regard du cinéma (2014), Sur les soins (2020) and Les infirmières de la folie (2022).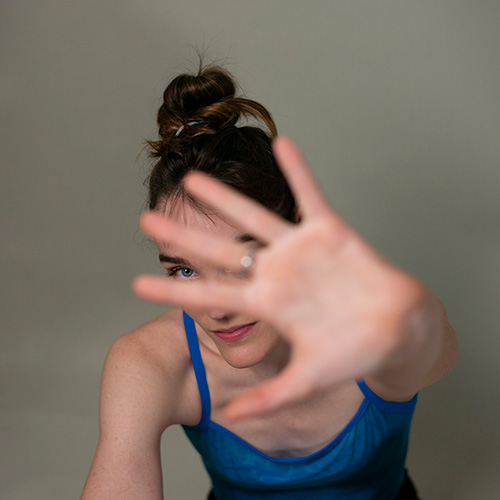 Gillian Bowen
Gillian Bowen is an award-winning modern and contemporary dancer in NYC. She studied with the Martha Graham School and is a certified trainer of the Graham technique. Having experienced many facets of the dance world since starting her training at the age of five, Gillian is looking to expand its current structures and transcend its limitations. Inspired by her work with notable choreographers and companies, including The Houston Grand Opera, Andre Bossov, the Dance Open in St. Petersburg, The Theorists, Sidra Bell, and Marc Jacobs, she is excited about the new possibilities and intersections of dance and technology.
She began her dance training at the age of five at the Eastern Virginia School for the Performing Arts in Williamsburg, Virginia. In high school she studied under Andre Bossov performing at the Dance Open in St. Petersburg. As well as training with Peter Stark performing at the Straz centre in Tampa, Florida. At the University of Houston she earned a degree in dance and education graduating with honours. Gillian has worked with notable choreographers and companies including The Houston Grand Opera, Ad Deum, The Theorists, Andrea Miller, Sidra Bell, as well as a dancer for Marc Jacobs Fashion Week.
Gillian's choreographic work has been presented in multiple states across the US including Boston, and New York. Her work "Variance" was awarded Best Choreography and Best artistic Collaboration. Gillian has a passion for dance and strives to see it progress into the future.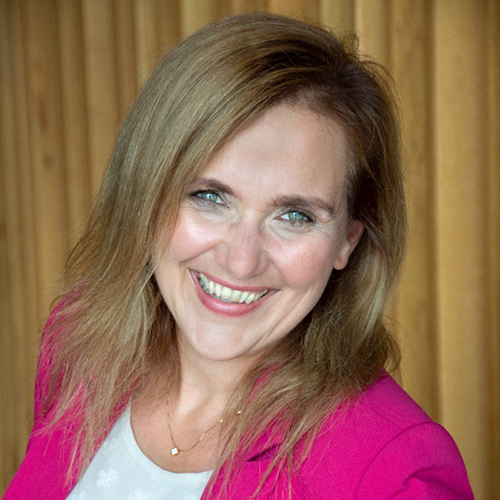 Julia Brook
Julia Brook is Director and Associate Professor at the DAN School of Drama and Music at Queen's University. Her research examines the intersections between community contexts and teaching and learning in the arts. She uses qualitative methods to examine studio, school, and community music education programs.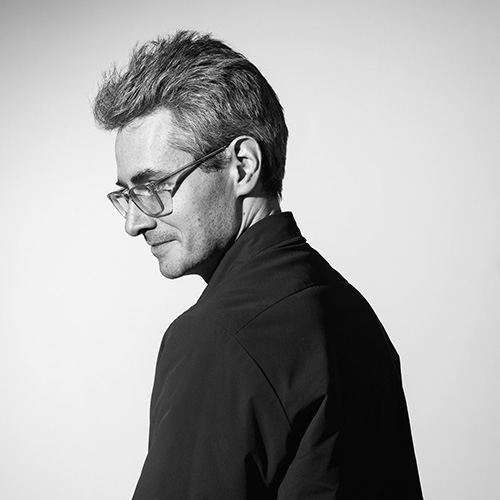 Savinien Caracostea
Savinien Caracostea is a kaleidoscopic creative, thinker & strategist based in NYC, working at the intersection of design, culture & technology. He brings his expertise in graphic, spatial and culinary design to imagine, generate and activate the commercial and leisure spaces of tomorrow. In addition to consulting international fashion and hospitality brands on their creative strategy and digital innovation, he publishes a magazine and started a web3 non-profit exploring the future of travel. He has degrees in architecture from Harvard Graduate School of Design and Cornell University, and teaches Food Studies at NYU.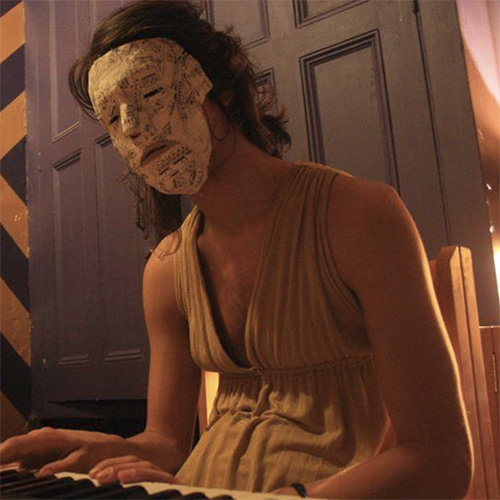 Gabo Champagne
Gabo Champagne is a transdisciplinary artist whose work is at the confluence of contemporary music, experimental theater, performance art, video, electroacoustic music and lighting design. Their most recent works are in such forms as contemporary opera, experimental music theater and video performance. Their creative impulse takes shape through transmodality, the transposition of characteristics, techniques and/or qualities present in one medium to another.
Gabo's work has been presented in Europe, Asia and North America. They hold a Master's degree in composition and sound creation from the University of Montreal.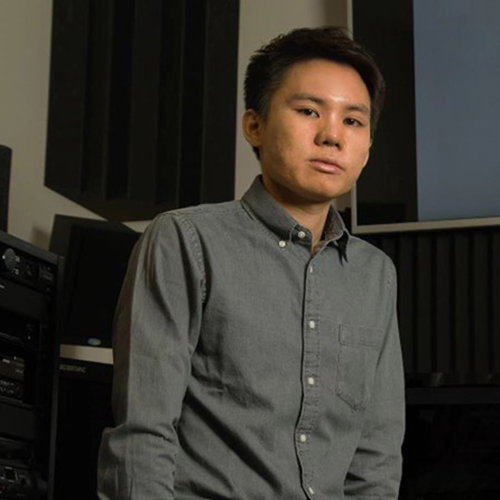 Haoran Chang
Haoran Chang is a multimedia artist focusing on the liminal relationship between the virtual and reality. He received his BS from the University of Wisconsin Madison, MFA in Fine Art from Maryland Institute College of Art, and MFA in digital media from the University of California Santa Cruz. He has exhibited works in various locations virtually and physically, including the CICA museum in South Korea, Walter Otero Contemporary Art in Puerto Rico, Vox Populi in Philadelphia, and many more. He published papers in peer-reviewed journals like Refract and Virtual Creativity. He is also the founder of the Mixed Reality collective Chameleon Gallery.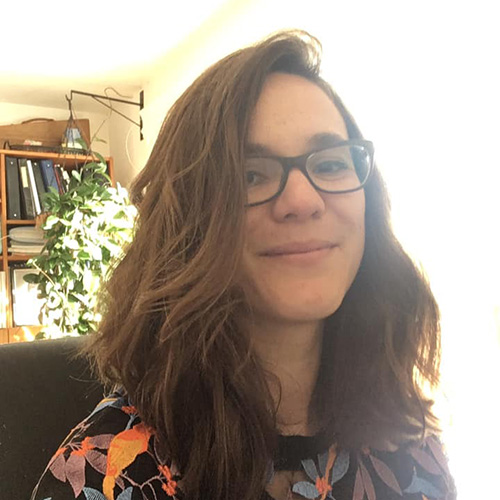 Ariane Couture
A pianist by training, Ariane Couture is Professor of musicology at the Université de Sherbrooke. Involved in scientific and professional circles, she is the French editor of Intersections: Canadian Journal of Music and sits on several committees involved in culture and digital technology. She is the author of La création musicale à Montréal de 1966 à 2006 vue par ses institutions (PUL).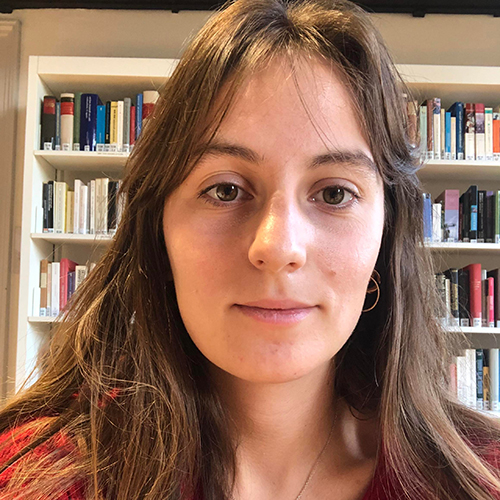 Marie Duveau
Marie Duveau has completed a multidisciplinary program called Licence Humanités, which includes the teaching of History, Literature, Languages and Philosophy, at the University of Strasbourg. After this enriching training, she completed a research master's degree in theatre studies in Montpellier and Athens. Her master's thesis deals with documentary and neo-documentary theatre applied to the representation of the French Revolution in contemporary dramaturgy.
At the end of this Master in 2022, she obtained a doctoral contract in Performing Arts at the Sorbonne-Nouvelle, under the direction of Mr. P. Longuenesse (Director of the Department of Theatre Studies (IET)). Her thesis subject is the following: "Theatres of indignation in the 21st century: documentary modalities and political stakes of the dramaturgy of 'sensitive knowledge'."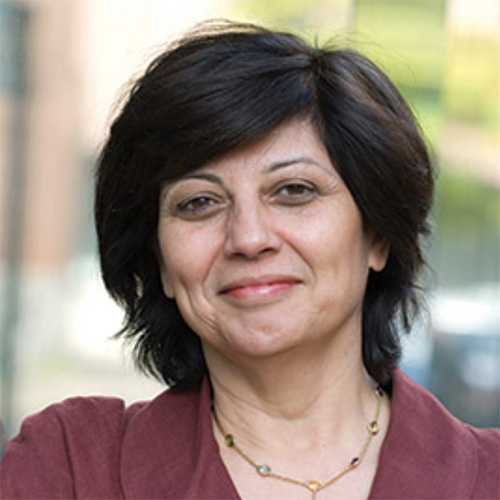 Josette Féral
Josette Féral teaches at the École supérieure de théâtre de l'UQÀM and at the Université Sorbonne Nouvelle in Paris. Her areas of expertise are the analysis of theatrical representation, the effects of presence, acting and new scenic forms.
She has published several books including Mise en scène et jeu de l'acteur, tomes 1, 2 and 3 (Montreal, Brussels, 1997, 1998, 2007), Rezija in Igra (Slovenia, 2008) and Teatro, Teorica y practica: mas alla de las fronteras (Argentina, 2004). She is the editor of several collective works, the most recent of which is The Genetics of Performance (Cambridge Univ. Press, 2008), and the author of numerous articles on theater theory that have been translated into several languages. Josette Féral has given lectures and seminars in Europe, Asia, the Middle East, North Africa, North and South America, and the United States, and has also produced two documentary series Paroles d'artistes (with Paul Tana) and Mémoire du théâtre.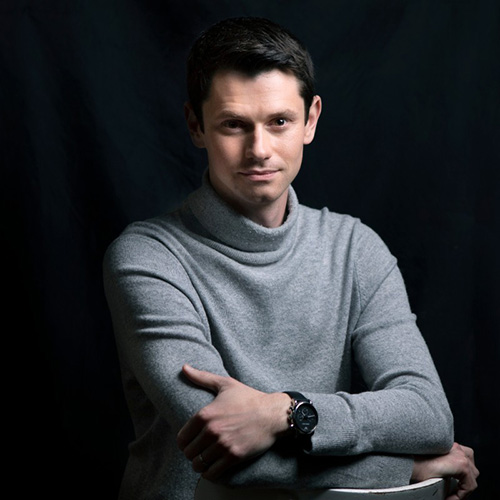 Dafydd Hall
Artistic Director of Ulster Touring Opera, Dafydd Hall Williams trained at the Oxford School of Drama before completing a BA and MA at Aberystwyth University. Prior to founding the cross-border company Ulster Touring Opera, based in Belfast, Dafydd worked with opera companies throughout the UK and Ireland, such as Wexford Festival Opera, Welsh National Opera, English Touring Opera, Northern Ireland Opera, Buxton Festival and Mid-Wales Opera. Dafydd leads the Augmented Reality Opera project, which explores the potential of volumetric capture to bring opera to life in new and unique ways. Since 2015, Dafydd has been Visiting Director in the Department of Vocal Studies at the Guildhall School of Drama.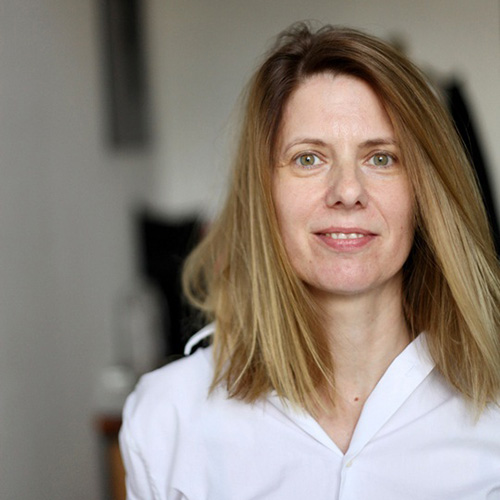 Tereza Havelkova
Tereza Havelková is Assistant Professor of Musicology at Charles University in Prague. Her scholarship concentrates on contemporary relationships between opera and the media, and the intersection of aesthetics and politics in music theatre. She is the author of Opera as Hypermedium: Meaning-Making, Immediacy, and the Politics of Perception (Oxford University Press 2021), and co-editor of the special issue "Sounding Corporeality" of Theatre Research International 46.2. She is currently working on a book titled Music Theater and Politics: Hegemonies, Resistances, Utopias (co-edited with Marcus Tan, contracted with OUP), and an edited volume in Czech called Sound, Gender, Identity: Cultural Analysis of Music in East-Central Europe (Karolinum 2023). She is the convenor of the Music Theatre Working Group of the International Federation for Theatre Research.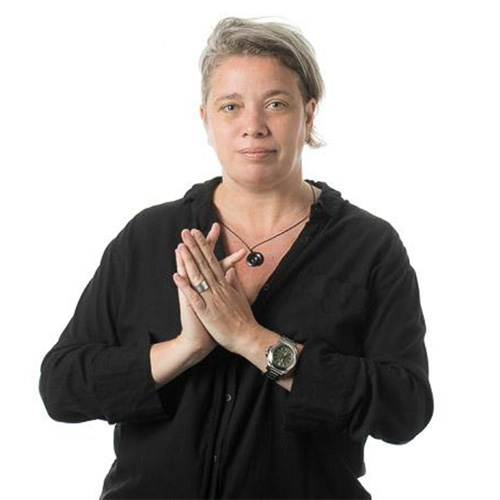 Shauna Janssen
Shauna Janssen, PhD, is an interdisciplinary artist, performance designer, educator and researcher. She is Associate Professor of Performance Creation, Department of Theatre at Concordia University, Montréal. In her teaching and research, she specializes in site-specific performance practice, theatre and architecture, and new media dramaturgy. She holds a Concordia University Research Chair in Performative Urbanism, which focuses on expanded scenography as a critical spatial practice for engaging with urban place and change. Her more recent FRQSC funded research focuses on the 'stage' as an intermedial site and scenographic approaches to creating with XR technologies. She has staged, curated, and designed site-responsive performance and installation works in Canada, Chile, Germany, Italy, and New Zealand. Her writing on site-specific art, urban scenography, performance pedagogy and practices have been published in numerous essays and monographs, including with the Journal of Theatre & Performance Design, PARtake: the Journal of Performance as Research, and JAR.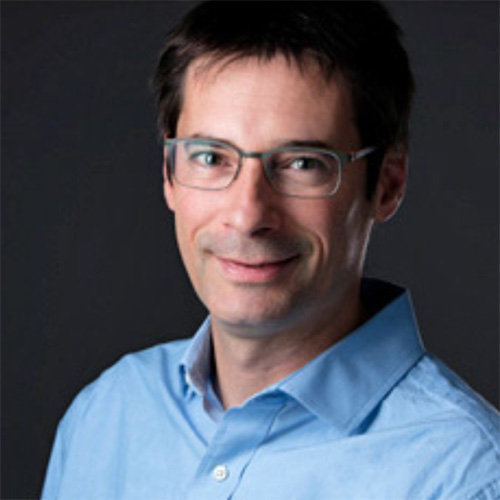 Frédéric Léotar
Executive director and co-founder of the Centre des musiciens du monde de Montréal, Frédéric Léotar is an ethnomusicologist specializing in the nomadic musical traditions of Inner Asia. His expertise has led him to participate in projects for the preservation and restoration of sound archives (Academy of Sciences of Uzbekistan) and the development of survey protocols for ethnomusicologists in the field. His research on the transmission of traditional knowledge and its analysis can be found in his book La steppe musicienne which received the Opus Prize for the book of the year and a "Coup de cœur" from the Académie Charles Cros. He has participated in several projects where interdisciplinarity plays a key role, whether with specialists in computer music, neuropsychology or new technologies.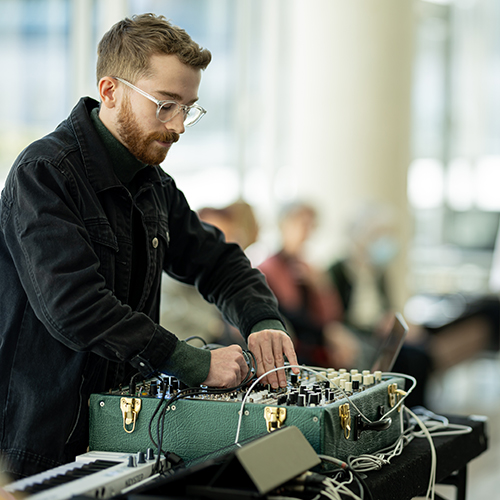 Jérémie Martineau
Jérémie Martineau is an audiovisual artist and researcher based in Montreal. His work develops a multidisciplinary approach that brings together digital art and concert music, favouring the integration of acoustic, electronic, visual, spatial and scenographic dimensions to create an integrated whole.
Following a desire to deform the concert experience, his compositional approach is based on the immersion of the spectator and the performer, but also on the compositional process itself. This immersive experience is achieved not only through the performers and the sounds produced, but through everything that is to be seen and felt.
His work and research, co-directed by Jimmie LeBlanc and Myriam Boucher, have been presented at the University of Montreal, the Montreal Symphony House and the University of Greenwich. He recently won the JTTP award from the Canadian Electroacoustic Community for his work Distractions, Horizons.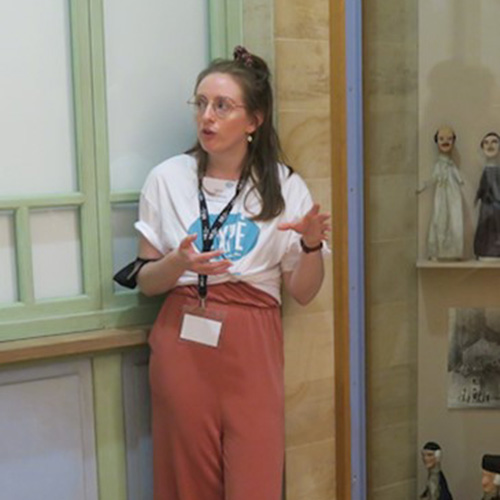 Astrid Novat
Astrid Novat is the coordinator of the Canada pole of the Institute of the Americas. She is currently writing her thesis in French and Francophone literature entitled "Guérir le chœur brisé : l'individu et la communauté à l'étude dans l'œuvre dramatique de Claude Gauvreau" (Healing the broken choir: the individual and the community under study in the dramatic work of Claude Gauvreau), under the direction of Guillaume Bridet from the University of Burgundy and Jean-Marc Larrue from the University of Montreal. She is particularly interested in choir formations and representations of the collective. She wrote the articles "Claude Gauvreau : la poétique au service de la constitution d'une identité collective ?" published in Études Canadiennes/Canadian Studies and "Claude Gauvreau : Une tension entre littérature vernaculaire et littérature-monde ?" in the Colloquium Proceedings of the CRILCQ Emerging Research Meetings.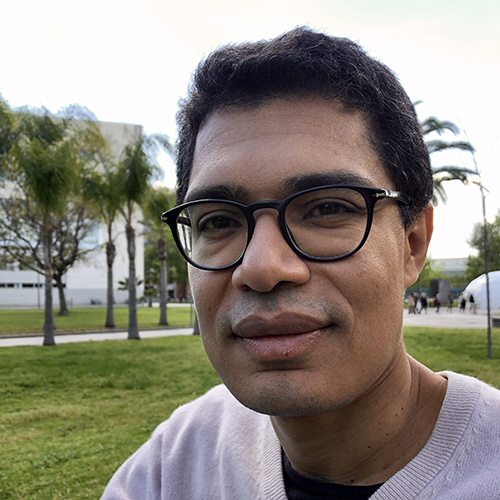 Yacine Ouazzani
Yacine Ouazzani is a research associate at the Center for Research in Organization Management (CREGO) at the University of Burgundy and a visiting researcher at the University of Valencia (Spain). He holds a PhD in Management Sciences from the University of Lorraine and two Masters of Sciences, one from the École d'Ingénieurs Centrale Lyon and the other from the Grande École HEC Paris. He has held various responsibilities in the field of marketing within large international companies and as an independent consultant. His research interests include opera, perceived value, consumer experience, streaming, arts and culture marketing, and new modes of cultural consumption. He is the author of articles published in the Journal of Marketing Management and the International Journal of Arts Management.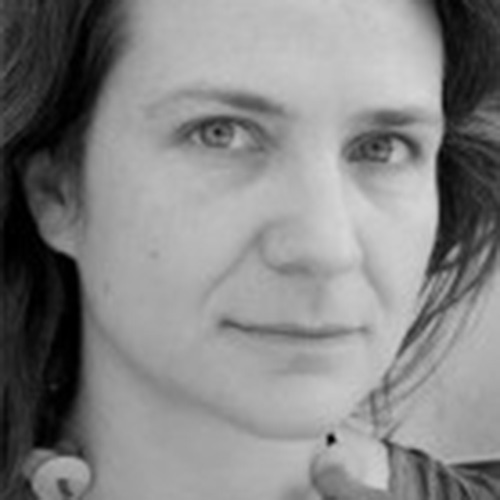 Viva Paci
Viva Paci is a professor of Cinema Theory at UQAM where she co-directs the Laboratoire de recherche sur les pratiques audiovisuelles documentaires (labdoc). Among her books: Il cinema di Chris Marker (2005); La machine à voir. À propos de cinéma, attraction, exhibition (2012); La télévision selon Jean-Christophe Averty (codir. 2016); Une télévision allumée : les arts dans le noir et blanc du tube cathodique (codir. 2018). Her current research, funded by the Social Sciences and Humanities Research Council of Canada, focuses – between conservation and exhibition – on the relationship between cinema and taxidermy. Another area of reflection concerns the writing of reality in a diversity of documentary projects.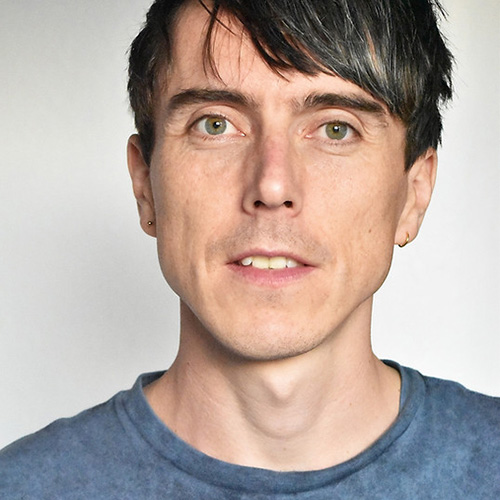 Kevin Pinvidic
Kevin Pinvidic is an interdisciplinary artist based in Tiohtiá:ke/Montreal. For over ten years, his research explores analog and digital strategies to materialize the passage between the physical experience of the city into hybrid transpositions. Trained in design and architecture (Ecole Boulle, Paris, 2008, Versailles' National School of Architecture, 2010), he graduated with a Master of Fine Arts from Université du Québec à Montréal in 2015. He is currently a Ph.D. student at Concordia University (INDI program). Leaning on Performative Urbanism and Expanded Scenography, Design and Computational Arts, Geography and Cartography, his research creation questions the interrelations of matter, identity, and political power in the context of the global city. He collaborates in academic research groups (Pulse and Geomedia Lab, Concordia; Mediane, UQAM) and works in the field of scenography for performing arts. His work has been showcased in many places in Canada, France, China, and Japan.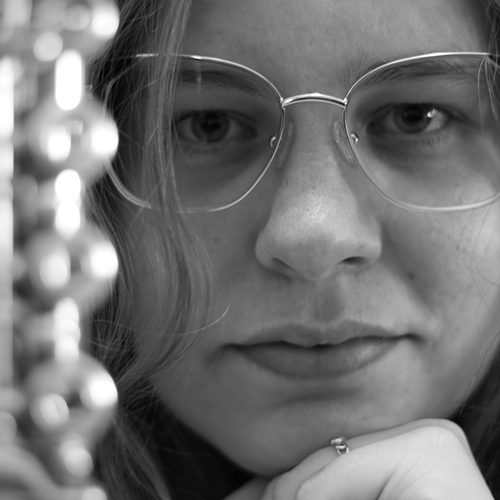 Jessica Pilon Pinette
Flutist and musicologist born in Montreal, Jessica Pilon Pinette is a musician with multiple orientations. Her instrumental practice focuses on the study of the various instruments of the flute family in many musical genres. Her master's thesis, "L'oreille haptique : Cette musique qui touche," is devoted to applying the Deleuzian concept of "haptics," derived from the visual arts, to music. Jessica is actively involved as an adjunct in numerous research projects, while pursuing professional activities as a flutist, lecturer and author at the same time. The excellence of her academic career and the originality of her research orientations have been rewarded and supported on numerous occasions during her studies at the bachelor's level (UQAM, artistic practice, 2016-2019) and at the master's level (UdeM, musicology, since 2020).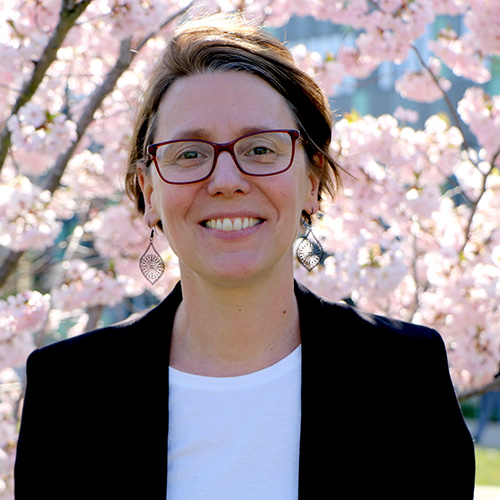 Mathilde Pulh
Mathilde Pulh is a Senior Lecturer in Management Science at IAE Dijon where she manages the Master in Tourism and Culture Management. She is a member of the Centre de Recherche en Gestion des Organisations (CREGO) and her research work focuses on the management of cultural activities, specifically on consumption experience, perceived value, and strategies for building experiential offers (museums, festivals, etc.). Her work has been published in journals such as Journal of Business Research, European Journal of Marketing, Management International, Décisions Marketing and International Journal of Arts Management.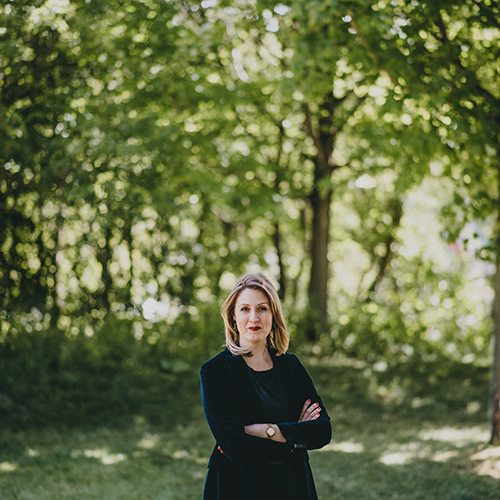 Colleen Renihan
Dr. Colleen Renihan is Associate Professor at the DAN School of Drama and Music at Queen's University. Her research examines ways that new music theatre engages with questions of voice, temporality, memory, and history. Dr. Renihan is the author of The Operatic Archive: American Opera as History. Together, Drs. Brook and Renihan co-direct a SSHRC- and CFI-funded project that uses research creation methodologies to examine ways to create more accessible musicking opportunities for older adults in both virtual and hybrid environments.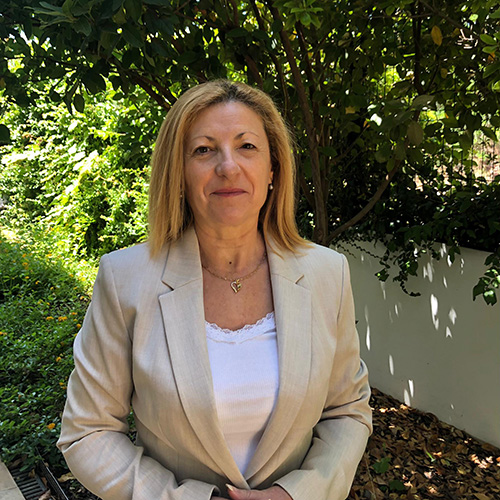 Ana Clara Santos
Founding member and former president of the Portuguese Association of French Studies (APEF, Hervé Deluen Prize 2014-Académie Française), Ana Clara Santos did her academic training at the University of Sorbonne Nouvelle-Paris III (Ph.D. in Classical French Literature in 1996). She is currently an Associate Professor at the University of Algarve and a Researcher at CIAC (Research Center in Art and Communication), where she is part of the project EXPL/ART-PER/0788/2021 – CyPeT – "Development of a new pedagogical model for the teaching of cyber performance in higher education." She is also a Researcher at the Center for Theatre Studies of the University of Lisbon where she integrated the team of the European project ARGOS, European Observatory of the creative processes in the performing arts, coordinated by Sophie Lucet (University of Rennes 2) and funded by the Creative Europe program (2018-2021). She directs the collection "Entr'acte: studies of theatre and performance" at Le Manuscrit editions in Paris.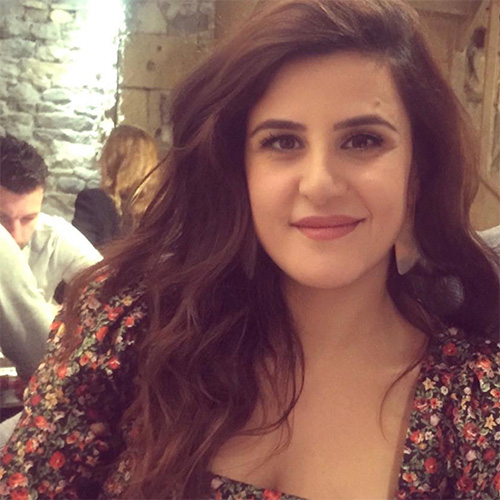 Samantha Salaci
Samantha Salaci is a doctoral student at the University of Paris 13 and a researcher at the Laboratory of Information and Communication Sciences (LabSIC). Her thesis focuses on the media transformations of opera houses in the face of digital injections. This project aims at questioning the transformation of cultural institutions through digital technology by accompanying them in the organization of their cultural offer from a communication point of view.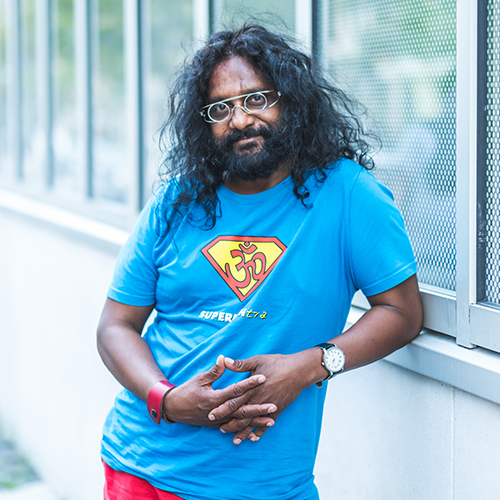 Cyrus Sundar Singh
Cyrus is an AcademiCreActivist: a Gemini Award-winning filmmaker, composer, singer-songwriter, poet, author, and change maker currently pursuing a PhD in Communications & Culture. Cyrus' directorial debut Film Club won both a Gemini and the NFB's Reel Diversity Award; his writings are published in peer-reviewed journals and poetry anthologies; his on-location productions have taken him around the world including: India, Israel, Spain, Haiti, Jamaica, and Sri Lanka. On the foundation of his successful sixteen-year documentary/storytelling career, he conceived and successfully explored the new site-specific live-documentary genre, Performing the Documentary, with back-to-back world premieres at Hot Docs International Documentary Festival: Brothers In The Kitchen in 2016; Africville in Black and White in 2017 and in 2018 at the Atlantic Film Festival. Cyrus' credits as a composer on award-winning films include: Moving Day (Genie); Twisted Sheets (Gemini nominee), Film Club (Gemini); Salaam Shalom: The Jews of India (GoldPlaque@INTERCOM, Chicago; Worldfest, Houston).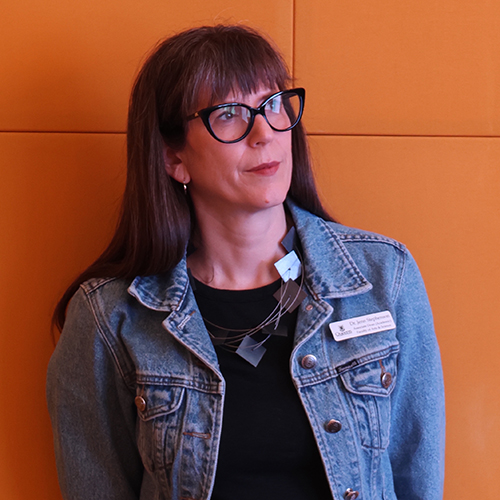 Jenn Stephenson
Jenn Stephenson is Professor at Queen's University in the Dan School of Drama and Music. She is the author of two books: Insecurity: Perils and Products of Theatres of the Real (U of Toronto P, 2019) and Performing Autobiography: Contemporary Canadian Drama (U of Toronto P, 2013). Recent articles have appeared in Theatre Research in Canada (43.1, 2022) and Contemporary Theatre Review (32.1, 2022). Her current research with co-investigator Mariah Horner concerns the nature of engagement by audiences in play-game hybrids. Jenn and Mariah's co-authored book Play: Dramaturgies of Participation is forthcoming in 2024 from Playwrights Canada Press. www.dramaturgiesofparticipation.com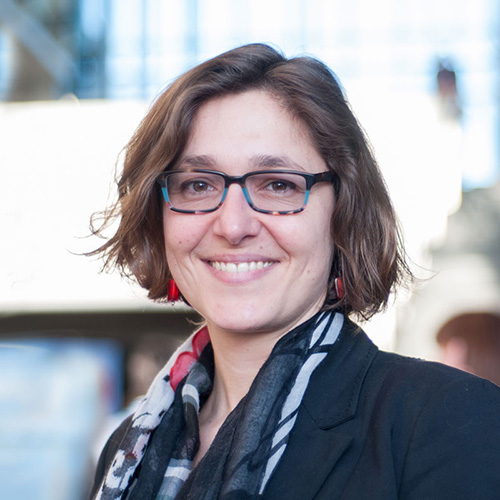 Caroline Traube
Caroline Traube is a full professor at the Faculty of Music of Université de Montréal where she teaches and conducts research in the fields of music acoustics, psychoacoustics, music informatics, experimental musicology and performance musicology. She holds degrees in music technology (Ph.D., McGill University) and in electrical engineering and telecommunications (Eng., CCRMA/Stanford University, USA; Ir. Faculté polytechnique de Mons, Belgium), she also studied piano and electroacoustic composition. Caroline Traube directs the Laboratoire de recherche sur le geste musicien (LRGM) whose mission is to support the interdisciplinary study of musical practices, performance in particular, as well as the transfer of knowledge between the scientific and artistic communities. Member of OICRM, CIRMMT and BRAMS, her research focuses on the timbre of musical instruments, from its creation by the performer's gesture to its perception.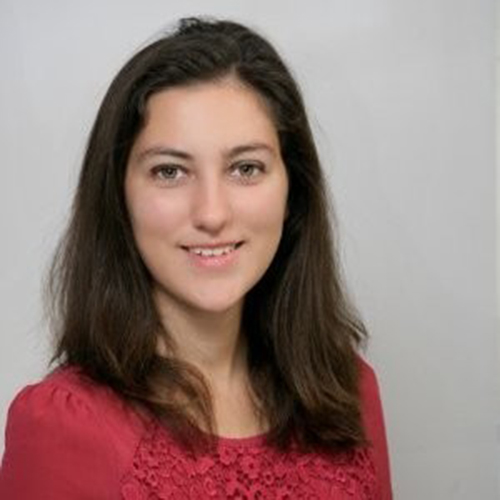 Margaux Vales
Margaux Vales is a postdoctoral researcher at the University of Haute-Alsace and at the laboratory of the Centre de Recherche en Gestion des Organisations (CREGO). She holds a master's degree in tourism and cultural management and is interested in the transformation of cultural and creative industries. Her work is in the field of strategy and studies the links between innovation, change adoption and performance. Her thesis entitled "Negative responses to strategic innovation, the case of music labels faced with streaming" has revealed behaviours of inaction and organizational indifference.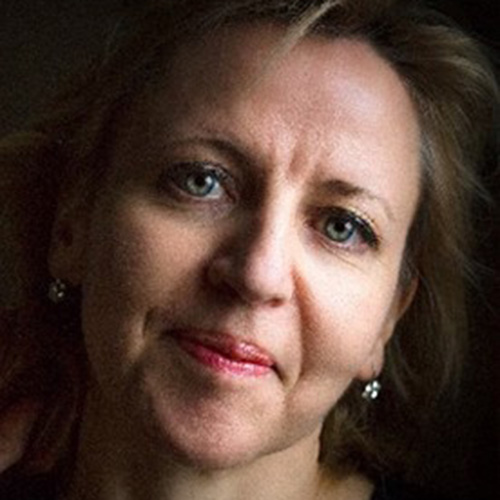 Célia Vieira
Célia Vieira is Professor at the University of Maia (Porto, Portugal) and a Researcher at CIAC (Centre for Research in Art and Communication), where she is part of the project EXPL/ART-PER/0788/2021 – CyPeT – "Development of a new pedagogical model for the teaching of cyberperformance in higher education." She specialized in the field of comparative literature with the thesis "Theory of the Iberian Naturalist Novel and its French Influence (Faculty of Letters of Porto) and she has numerous publications in the fields of comparative literature (Portuguese, French and Spanish domains), digital humanities and intermediality studies, including Inter Media. Literature, Cinema, Intermediality (org) (Éditions L'Harmattan 2011) or Dictionnaire des Naturalismes (collaboration) (Honoré Champion éd. 2017). She is a team member of the international project "Naturalism-World" (Labex TranferS) of ITEM-CNRS (2017-).